"…A haunting, gorgeous, emotionally expansive quartet whose music will melt your heart..."  -Glen Starkey, New Times SLO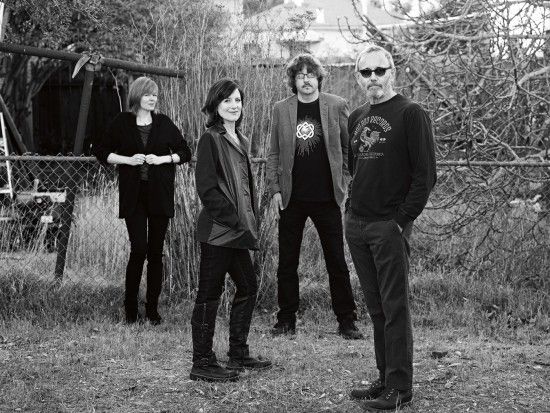 Mark Davis, Karoline Hausted, Bob & Wendy.
Three strong, distinct songwriters and a cellist.

They were first introduced to each other two years ago in San Luis Obispo by a mutual friend. After several hikes and dinners, and of course lots of jamming, the four discovered a musical chemistry. It seemed inevitable that they would begin co-writing, influencing and inspiring each other, and that is what has happened.

A new entity has emerged: Shadowlands.

The collaboration has resulted in the Shadowlands debut album which will be released January 31, 2015. The album was funded successfully through a Kickstarter campaign and recorded at Laurel Lane Studios in SLO. Damon Castillo has co-produced, engineered and elegantly steered the band through the recording process.

With roots in Denmark and California, Shadowlands evokes a wide open musical landscape, both showcasing their individual voices and the magic of them coming together. Karoline's distinctive piano and voice, Mark's solid guitar and vocals combined with Wendy's vocals and Bob's cello and mandocello create an ethereal folk-pop sound somewhere in-between The Swell Season, Fleetwood Mac and The Civil Wars.
Shadowlands has already gained considerable attention, the highlights of 2014 being Live Oak Music Festival and the New Times Music Awards – their Restless Mind the winning song in the open category- and extensive local radio airplay. Accolades as separate artists include SLO New Times Music Awards, L.A. Times: Album of the Year and a nomination for a Danish Grammy.

Shadowlands is preparing for a busy spring and summer presenting the album with shows along the Central Coast and beyond. 
 "This group writes literate, evocative, lovely songs…Prepare to be amazed by these award-winning songsmiths!" – Glen Starkey, New Times SLO
"This band is ready!!"  - Alton DeHaan, KCPR Cal Poly Radio
"Your concert was one of the most beautiful soul stirring, heart felt concerts I have ever been to. The words sang were so real, sweet, penetrating and soo much more.  The instrumentation was woven together like a fine Turkish rug.  The vocals and harmonies were Heaven sent - going straight to the heart."  – Valerie Johnson, a fan